summer shootout courtside cafe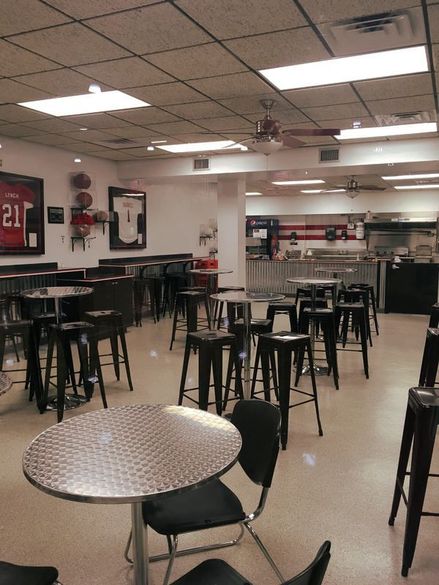 The Courtside Cafe will be open during both sessions of the Clinic and during the Clinic JR. Campers can pay with cash, but they are encouraged to "deposit" money into their Cafe account, so they don't have to carry cash and change around during the week. It also makes it easier for us to keep the line moving along during our busy snack and lunch breaks. Additional deposits can be made during the week. Any money leftover at the end of the camp can be refunded/withdrawn.
Deposits can be made with cash or check at check-in on Monday morning. Or you can make a deposit to their concessions account ahead of time using the Paypal button below.

UNLIMITED GATORADE: Campers also have the option to purchase a Summer Shootout Refillable Sports Bottle, PLUS Free Gatorade re-fills for the entire Camp. The cost is $10.

CLINIC LUNCH: Campers will have a 20-minute lunch break, plus two snack/drink breaks throughout the day. Campers can pack a lunch or purchase lunch from our concession stand.

​CLINIC JR: Campers will have 2-3 breaks during the 3-hour camp where they can purchase Gatorade, water, and snacks.
---
NEW 2018 MENU COMING SOON! Here's a sample of last year's menu ...